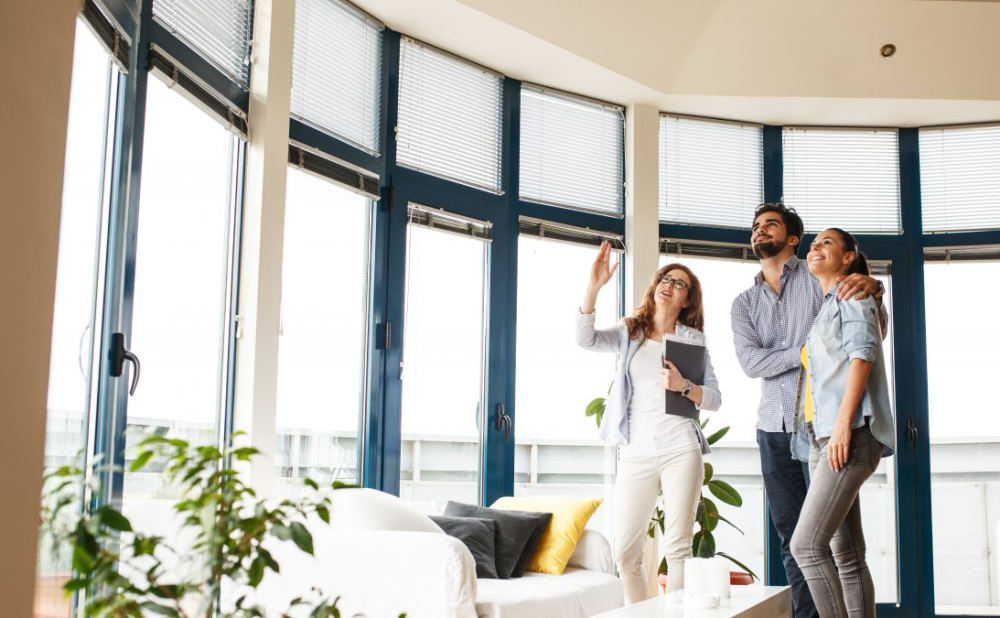 The 10 steps
Get Pre-Approved
Find a Property
Make an Offer
Home Inspection
Sign Contract
Get Homeowners Insurance
Mortgage Application
Final Walkthrough
Closing
Move
Step 1: Get Pre-Approved
Get quotes from a few different lenders to compare their interest rate offers and their recommendations for mortgage programs. Also compare how much you'll be approved for, any lender fees you'll be charged, and the timeline for closing. Lenders can actually vary widely on each of these issues. The best option depends on what is most important to you, such as the cheapest interest rate or the fastest closing time.
Step 2: Find a property
Start touring homes in your price range. You can find listings on sites like Zillow and Trulia. It might be helpful to take notes on all the homes you visit. You will see a lot of houses! It can be hard to remember everything about them, so you might want to take pictures or video to help you remember each home.
Find Hyponia trusted Real Estage Agents and get started
Step 3: Make an Offer
Your real estate agent is a great resource for making a competitive offer on a home, particularly in terms of choosing a strong offer price based on nearby comps in the neighborhood. In addition to your offer price, you will also include the deposit amount, contingencies (like first selling your current home), and a target closing date.
Step 4: Home Inspection
A home inspection helps you get to know the property after you're under contract but before you reach closing. Once you get a closer look at the home's condition, you can initiate another round of negotiations with the seller. Although it's not required, an inspection is a crucial part of the home buying process.
Step 5: Sign Contract
The first major thing that happens once the contract is signed is that your earnest deposit check will be cashed and held in an escrow account. Once the deal closes, that money is applied to your down payment and other closing costs. Next, you need to get moving on your mortgage application. You've probably already been pre-approved with a lender, so find out what other information or documents they need to get your application moving.
Step 6: Mortgage Application
Once you're officially under contract, you can formally submit your mortgage application with your lender. You'll need to fill out paperwork about your finances and employment. Expect the lender to request some documentation as well, such as tax returns, pay stubs, and bank statements. The lender also performs a hard credit check to get an accurate credit score and interest rate for your loan.
Step 7: Get Homeowners Insurance
Homeowners insurance is required when you're using a mortgage to pay for your new home (and smart to have even if you're paying in cash). Start looking for a policy at least a month before you close, otherwise you risk not getting coverage in time and delaying the transaction. You must provide proof of your policy in order to successfully close.
Step 8: Final Walkthrough
The final walkthrough is your chance to make sure the sellers have completely moved out and left the home in an acceptable condition. Also check that everything they agreed to leave behind is still there, such as appliances. Both you and the seller should agree on a date and time for the walkthrough via your realtors. In most cases, it should take place a day or two before closing.
Step 9: Closing
Closing day is the big moment where you finalize your purchase and get the keys to your new home. As the buyer, you'll typically close after the seller has performed their part of signing the paperwork and paying any closing costs or negotiated repair costs that aren't coming out of the sale proceeds. Once everything is signed, the deed is recorded in your name and your realtor will give you the keys to the property. Now you're ready to move in and enjoy your new home.
Step 10: Move
While moving day is sure to be busy, you can get started with several tasks ahead of time. First, request a change of address with the post office (you can pick the effective date). Also arrange for utilities and internet service to be activated in your name by your move-in date. Next, schedule movers or reserve a moving truck at least a month in advance. Weekends and the first week of the month are the busiest times, so the sooner you get this done, the better.
Hyponia connects Home Buyers and Real Estate Agents
Hyponia is connecting active home buyers with Real Estate Agents on our easy-to-use real estate platform. Home buyers can easily request quotes from top rated professionals to help find the professional that best suits their needs. Get started today.